Psychiatric Services & Medication Management
What are Psychiatric Services?
Our Psychiatric Services at Cornerstone Community Services (CCS) are comprised of Psychiatrists and Registered Nurses (RN) who assess the individual's current behavioral health status to determine if medication is medically necessary to assist the individual's recovery. CCS provides onsite and telepsychiatry services.
What Will the First Appointment/Initial Evaluation Be Like?
The first psychiatric appointment will be an initial assessment which is typically 30 to 45 minutes. This appointment is for an assessment of an individual's behavioral, social, and physical functionality. The first appointment is usually scheduled with a nurse who works with the individual to complete an assessment. The assessment includes information about reason for seeking services, individual and family history of psychiatric or behavioral health disorders, early developmental history, past behavioral health history, past and present physical health history, and past and present substance abuse. The nurse assists the individual with developing a list of current medications. Releases of Information are signed to coordinate care with all of the individual's providers. This includes the individual's Family Physician and other health providers.
The individual's first appointment with the Psychiatrist will be for an initial psychiatric evaluation. The Psychiatrist will review the information gathered from the appointment with the nurse and will also ask for additional information from the individual and/or family. The Psychiatrist will assess the need for medication. If it is medically necessary, the Psychiatrist will prescribe medication. The Psychiatrist may also make additional treatment referrals.
If an individual had a previous initial evaluation with CCS, the first appointment will be an extended medication check to update information. An extended medication check can range from 20 to 40 minutes.
Medication Management Appointments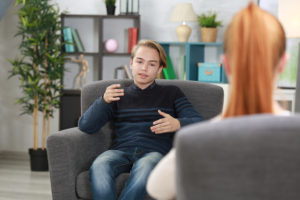 Following the initial psychiatric appointment, if medications are prescribed, a follow up appointment will be scheduled. Medication checks are typically for 10-15 minutes and are scheduled as medically necessary, bi-weekly, monthly, bi-monthly, etc.
---
We accept many insurance plans and/or offer an affordable payment plan using a sliding fee scale.